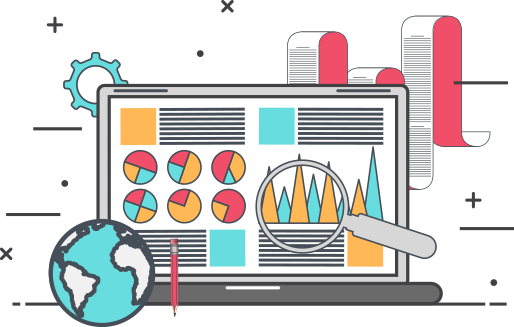 About Digitech Media Solutions
DigiTech Media Solutions is a new age Best digital marketing and website development company in Kolhapur. If your brand or organisation needs a real time online marketing strategy then DigiTech Media Solutions- the Digital Marketing Agency in Kolhapur is the solution to all your online advertising and website development queries.
DigiTech Media Solutions is one among the very few Digital Marketing Agencies in Kolhapur that provide a wholesome solution by offering search engine optimization (SEO), social media management, web design, web hosting & content marketing services. With the ever increasing number of internet marketing companies in India, DigiTech Media Solutions, the best digital marketing company in Kolhapur, India drives the right prospects and clients to its patron's website.
As a best social media marketing company in Kolhapur, we take pride in providing our clients with a skilled team of digital strategists. We apply our experience and our market insights to give you solutions with consistent ROI.
We are a digital marketing agency Pune that understands your business requirements and help you deliver your best. We have a robust, in-depth understanding of the sales funnel that helps us provide you not just leads but qualified leads.